I found out something really cool today that made me think, "Oooh, fun!" and thought I would post about it. Tomorrow, Monday 15th March, will not only be my 23rd Birthday (which I am stupidly excited about; I'm not a kid anymore but still, the idea makes me all "EEE!"), but it is also Bookmark Day over on
The Bibliophilic Book Blog
! Pretty awesome, huh? Check out
this post
and
this post
for more info!
Because of this, I thought I would share with you my collection of bookmarks. I don't have a huge amount compared to some, I'm guessing, but I kind of like them. So here we go - click the images for a larger view.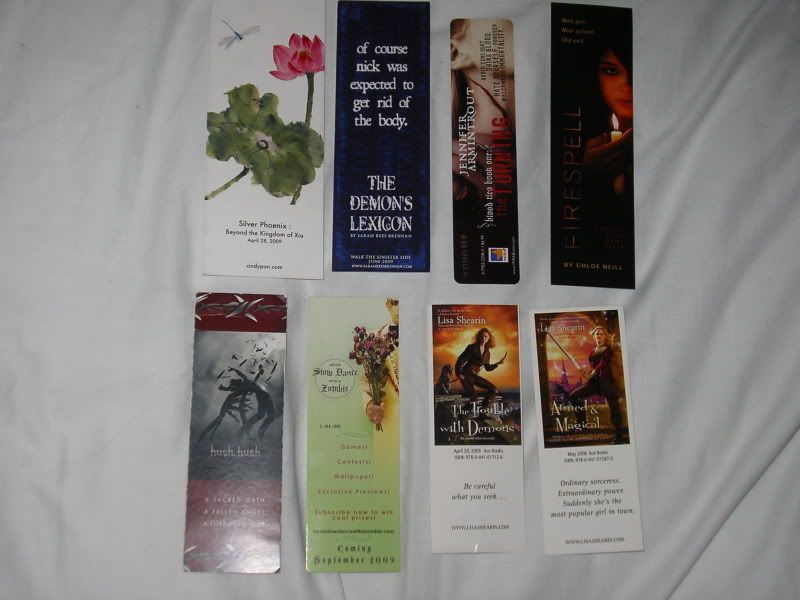 These are swag bookmarks.
Some won, some gifted to me by authors, one picked up at a signing.
I do have a bookmark for Magic Lost, Trouble Found too,
but it has disappeared on me.
Not in any of the places I've looked :(
I also have a Destined for an Early Grave bookmark,
but it's currently in use.




Extras:
13 The Dark Devine bookmarks.
3 Bookmooch bookmarks.
3 I Heart Monster bookmarks.
2 Yasmine Galenorn bookmarks.




Some random bookmarks I have.




Bookmarks received with books from The Book Depository.




I made this Twilight bookmark!
It's not brilliant but I like it.
It's got magnets on either end on the other side,
so it slips over a page and won't fall out.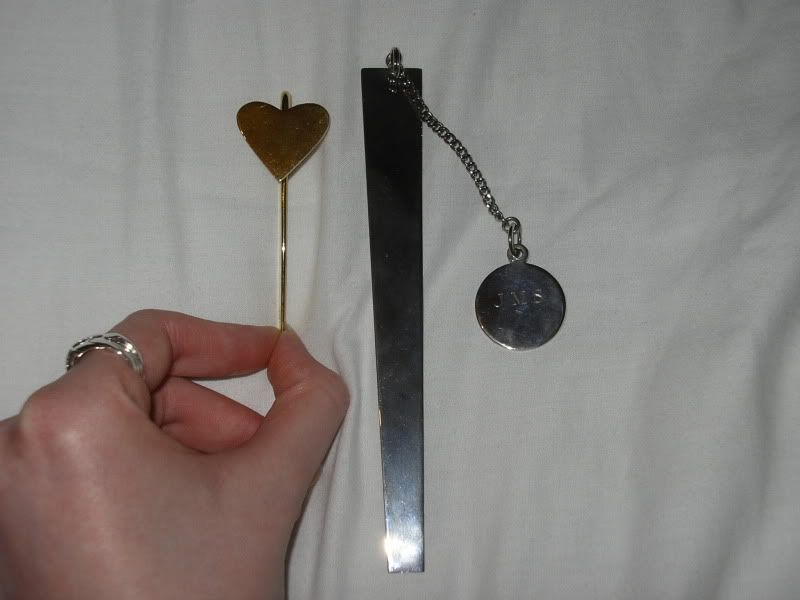 My "special" bookmarks.
The heart one was a free gift my Nan
received with some books she ordered.
The silver one was a present from my Mum and Dad;
the circle has my initials on it, JMS.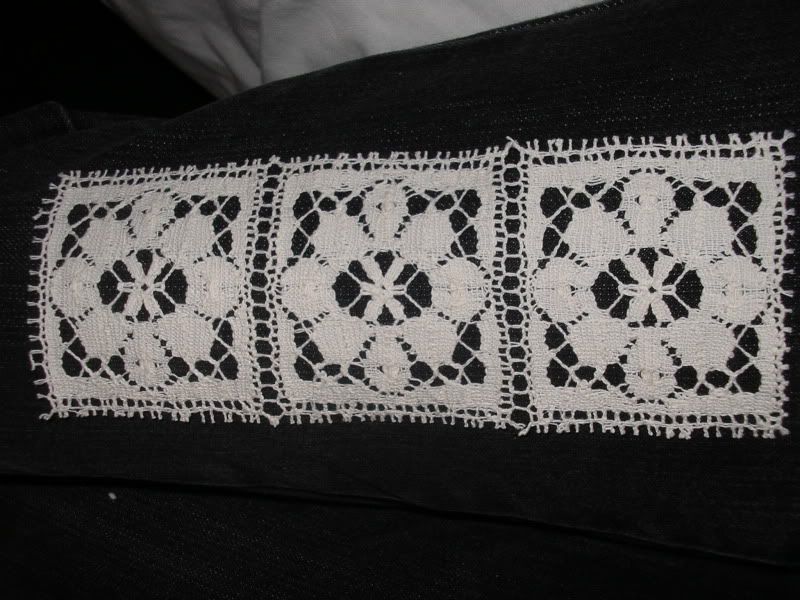 This is my Mum's lace bookmark.
Isn't it just gorgeous?
So that last one isn't exactly mine, but I had to include it. But of the ones that are mine, there are 45. Not a huge amount really?
Also, while I'm here, I want to point you in the direction of a blog I follow that I think is just wonderful!
Forgotten Bookmarks
is a fantastic blog which features the things used as bookmarks in books bought for a used and rare bookstore. Some of these things are as personal as letters, or beautiful postcards, or the completely random. It's such a fantastic blog, you should definitely check it out! :)