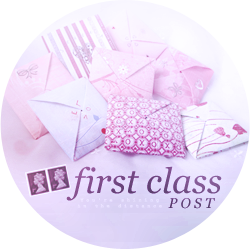 First Class Post - because this post is first class!
Books Received for Review:



Proofs:

See You in the Cosmos by Jack Cheng (2nd March 2017, MG debut)
Letters to the Lost by Brigid Kemmerer (6th April 2017)

Finished Copies:

Unconventional by Maggie Harcourt (1st February 2017, UKYA)
As I now have a finished copy, there will probably be a Twitter giveaway for my proof - just a heads up.

Thank you to Puffin, Boomsbury and Usborne for the review copies.

Check out mail memes: The Sunday Post on Caffeinated Book Reviewer and Stacking the Shelves on Tynga's Reviews.

---------------------------------------------

Here's a recap of my posts from the past week.


Reviews:

I finished The Memory Book by Lara Avery with mixed feelings; I enjoyed the story, but I didn't enjoy how it was told, and felt like I didn't get to know the other characters well enough. But I loved learning about the disease Niemann-Pick Type C and how it affected Sammie.
Wing Jones by Katherine Webber is a great story - I loved the diversity of it, and the how it dealt with self-identity - but just not the story for me, as someone who has no interest in athetlics or sport.
Top Ten Tuesday: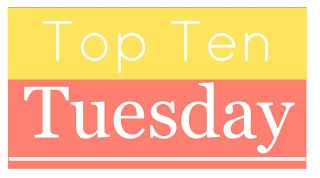 This Week's Top Ten Tuesday topic was
2016 Releases I Meant To Read But Didn't Get To
. My ten consist of mostly YA, some diverse books, a retelling, a couple on serious topics, and some fantasy, horror, and magic realism!
Discussions:
Why Are US Covers Generally Better Than UK Covers? - In which I lement over how editions of books published in the US tend to get nicer, prettier, more eye-catching covers than the UK, but also share a few covers where I think the UK got it right.

How Do You Discuss a Book When Characters' Marginalised Identities Are Spoilers? - Where I discuss how to talk about and/or review diverse books when the character's marginalised identitites are spoilers. This covers books that simply don't mention marginalised characters in blurbs at all, but also books where discovering a disability, for example, along with the characters makes for a better reading experience rather than knowing about it beforehand - and what should we do in regards to promoting the book as a diverse book in such a case?

---------------------------------------------


I've also created a new
Instagram account specifically for Once Upon a Bookcase
. I'll be posting mini versions of my reviews and sharing all my book post. It's not exactly going to be a #Bookstagram account, because I'm not as creative photographically as others. But there should be a few things popping up over there. Give us a follow? Thanks!
So that's been my blogging week! How was yours? Link me to your book mail and blogging round ups!