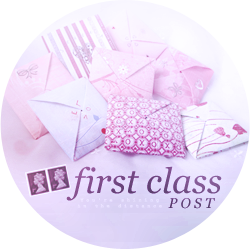 First Class Post - because this post is first class!
Here are the books I received over the past two weeks - up until Christmas Day.


Books Purchased:

Physical copies:

The Descent of Man by Grayson Perry (20th October 2016)
Odd and the Frost Giants by Neil Gaiman, illustrated by Chris Riddell (8th September 2016)
These books were bought in the sales.


Books Received for Review:
Books with an * are reading copies I received as a book seller.

Proofs:

Notes on Being Teenage by Rosalind Jana* (9th June 2016)

Finished Copies:

Night Shift by Debi Gliori (12th Januray 2017)

eARCs:

We Come Apart by Sarah Crossan & Brian Conaghan (9th February 2017)
Seven Days of You by Cecilia Vinesse (2nd March 2017, UKYA 2017 debut)
The Bone Sparrow by Zana Fraillon (12th January 2017)
Done Dirt Cheap by Sarah Nicole Lemon (7th March 2017, 2017 debut)
The Inconceivable Life of Quinn by Marianna Baer (4th April 2017, 2017 debut in the UK)
The Last Thing You Said by Sara Biren (4th April 2017, 2017 debut)
The Edge of Everything by Jeff Giles (9th February 2017, 2017 debut)


Gifts:
Effortless Inspiration books Gratitude and Living in the Moment by Dani DiPirro (13th September 2016)
These were a gift from the lovely Suzy of From the Fringe after commenting on her post about these books saying how awesome I thought they were. They're not a Christmas present, but a thank you for my support of her blog and friendship. Thank you, Suzy!

The Twelve Days of Dash & Lily by Rachel Cohn & David Levithan (6th October 2016)
From my mum and dad.

Splintered by A.G. Howard (1st January 2013)
The Bloody Chamber by Angela Carter (13th July 1995)
From my #MPBookishSecretSanta, Sarah from Behind on Books, who also got me the journal and bookmark pictured.

Thank you to Wayland, Hot Key Books, and Bloomsbury Children's Books and Abrams & Chronicle via NetGalley for the review copies.

Check out Sunday mail memes: The Sunday Post on Caffeinated Book Reviewer and Stacking the Shelves on Tynga's Reviews.