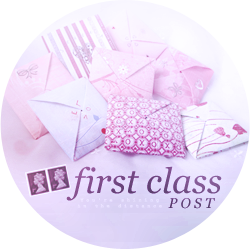 First Class Post - because this post is first class!


Check out Sunday mail memes:
Showcase Sunday on Books, Bisuits and Tea
The Sunday Post on Caffeinated Book Reviewer.
Stacking the Shelves on Tynga's Reviews.
Here are the books I received in June!
For Review:
Reading Copy:
5 to 1 by Holly Bodger (2015 Debut) - THIS SOUNDS AMAZING! Seriously! I am loving the sound of this feminist sounding story! I needs to read it nooow! Also, look at that cover! Gorgeous!
From Hodder & Stoughton's Chapter5 Proof Party:
NetGalley:
I have far too many books, so I'm going to try reviewing more on my kindle, even though I prefer physical books. That way, if I don't like a book, it's not taking up so much room.
Bought:
Won:
I was one of the winners of
Queer YA Scrabble
! Thank you to all the people who organised this awesome event, and were involved! I won Team Phoenix's bundle, and this is what I got (all LGBTQ YA):
Martyr by A. R. Kahler (signed) - This one sounds really intriguing, with all the fantasy and magic! Hoping I like it.
Trust Me, I'm Trouble by Mary Elizabeth Summer (signed) - This is the second book in a series, and I've yet to read the first one, so I'll hold off before reading this. It sounds intriguing, but I'm not sure if it'll be my cup of tea, we'll see.
The Art of Being Normal by Lisa Williamson - This is unsigned, and I already have a signed copy, so this will find itself a new home.
The Five Stages of Andrew Brawley by Shaun David Hutchinson (signed) - I bought an unsigned copy a while back, so that will get a new home. I've yet to read this book, it sounds awesome!
Rainbow Briefs by Kira Harp (signed) - This collection of short stories sounds interesting; different genres as well as experiences. Hope I enjoy it!
Wet Paint by Will Parkinson - This one sounds really good! I'm looking forward to reading it!
Harry Potter Horcrux Locket - We sell these at work! :) They're kind of cool!
The Witches' Spell Book for Love, Happiness & Success - I originally thought this was a cute little novelty gift book, but having flicked through it, it's actually uite serious, with pagan spells and rituals. I used to be really interested in this kind of thing when I was younger, so it's such a cool addition!
Thank you to Scholastic, Hodder & Stoughton, Abrams & Chronicle, Electric Monkey, Bloomsbury, Sphere, Simon & Schuster Children's Books, HarperCollins Children's Books, OUP, Hot Key Books, and Raven Stone for the review copies.
-------------------------------------------------
Inspired by Faye of
A Daydreamer's Thoughts
's
Weekly Recap
, here is a recap of my posts over the last week, and anything else I found interesting.
Reviews: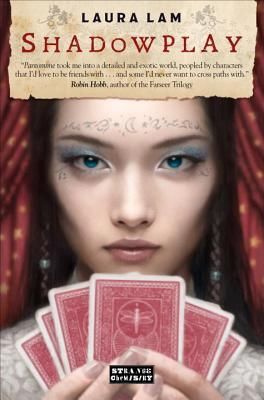 Other posts:
I'm thinking of discontinuing the First Class Post aspect of my monthly recaps. It takes so long to put these posts together, and now I have Instagram (go follow me!), I talk about the books I receive on there as and when they come. So... I'm thinking of giving it a miss for next month, and see how we go. What do you think?
Can you believe half the year has gone already? Feels so strange! So how was June for you? What great books did you receive? And what content went up on your blogs? Link me to your round ups!