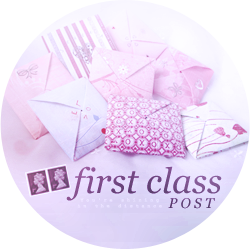 First Class Post - because this post is first class!


Check out Sunday mail memes:
Showcase Sunday on Books, Bisuits and Tea
The Sunday Post on Caffeinated Book Reviewer.
For review:
We Are All Made of Molecules by Susin Nielsen
- When I was emailed about this book, the email came with a deal; read the first chapter attached, and if you don't like the sound of it, fair enough, don't request, but if you do, request away. Such a great way to help bloggers decide if they want a book or not! The first chapter of this book, in Stewart's point of view, really moved me, and Jim of
YA Yeah Yeah
raved to me about it, so I had to request it! I am SO looking forward to reading this!
Freebies:
Read Me Like a Book by Liz Kessler
- Last week, Read Me Like a Book was featured in Clover of Fluttering Butterflies'
LGBT UKYA in 2015
post, and it sounded so good! And then this week, I find a proof of it in the staff room at work in the free proofs/damage stock for all boxes. Very lucky! I've never read anything by Liz Kessler before, but I'm really intrigued by this novel! Hope I like it!
Thank you to Andersen Press and Indigo via Foyles for the proofs.
-------------------------------------------------
Inspired by Faye of
A Daydreamer's Thoughts
's
Weekly Recap
, here is a recap of my posts over the last week, and anything else I found interesting.
Reviews:
Two books reviewed this week!
Lies We Tell Ourselves by Robin Talley
was incredible! Powerful and emotional, and so very brave! I will definitely be reading anything Talley writes in future!
My Heart and Other Black Holes by Jasmine Warga
was a really fascinating story that kept me gripped, but I wasn't as emotionally invested in the story as I would have hoped.
Other posts: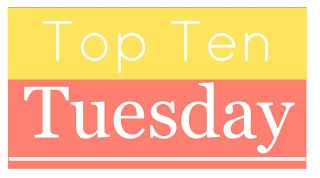 Check out the 2014 releases I meant to read but didn't get to in my
Top Ten Tuesday
post.
I also started a
discussion on reading pressure
; books you feel you should be reading.
Big News:
Once Upon a Bookcase has been nominated for the
UKYA Blogger Awards
! The brainchild of author
Andy Robb
, the
"awards are designed to recognise the UKYA book-blogging community as a whole and to express the industry's gratitude for their tireless endeavours."
I am one of 33 longlisted bloggers nominated by authors, publishers and publicists, with a shortlist of three blogs each for ten different categories released closer to the event. Yes, the
event
; there will be an actual awards ceremony! And prizes! And trophies! I have no idea if I'll get shortlisted or not, but I am just SO over the moon to have been nominated for the longlist! Thank you to everyone who nominated Once Upon a Bookcase! I've actually been moved to tears that my blog is thought so highly of to have received enough nominations to make it to this point. Genuinely, from the bottom of my heart,
thank you!