Jamie of
The Perpetual Page-Turner
is hosting the
End of Year Book Survey 2014
, and I thought I would take part this year as I didn't last year.
2014 Reading Stats:
Number Of Books You Read:
95 - for a list of the books I read, check out my
Read in 2014 page
, or
My Year in Books on Goodreads
.
Number of Re-Reads:
11
Genre You Read The Most From:
Contemporary.
Best in Books:
1. Best Book You Read In 2014?
I'm not going to count re-reads for this. This is so difficult, because I can't cheat, as the two I would mention were both released in 2014, and are both from the same genre, so that's not going to work. Ok. I've made my decision.
Dreams of Gods and Monsters by Laini Taylor
, a YA urban/high fantasy cross. Because that woman could do no wrong in my eyes. Even with the ending leaving me full of questions.
2. Book You Were Excited About & Thought You Were Going To Love More But Didn't?
Teardrop by Lauren Kate,
YA urban fantasy. Even though I was disappointed with how the Fallen series ended, I still thought I would really enjoy Teardrop. But nothing happened. Not really. Such a let down.
3. Most Surprising (in a good way or bad way) Book You Read in 2014?
Hmm. I think that might be
The Strange and Beautiful Sorrows of Ava Lavender by Leslye Walton
, YA magic realism, simply because I'm generally not a fan of literary fiction, the style is really off putting to me. But Ava Lavender was absolutely beautiful; the style, the story! I just loved it! So much more than I thought I would. An incredible and powerful story!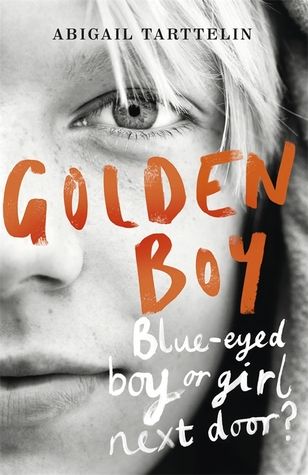 4. Book You "Pushed" The Most People To Read (And They Did) In 2014?
Probably
Golden Boy by Abigail Tarttelin
, cross over contemporary (published as adult about a teen). An absolutely wonderful, incredibly powerful and undeniably moving story of an intersex boy. Narrated by various characters, this story is unforgettable.
5. Best Series you started in 2014? Best Sequel of 2014? Best Series Ender of 2014?
Best series started - The Rain Wild Chronicles by Robin Hobb, a high fantasy series. So far I've read the first three,
The Dragon Keeper
,
Dragon Haven
and
City of Dragons
. This is the fourth series set in The Realm of the Elderlings, a world Hobb has created, with each series having an affect on the next. First there was
The Farseer Trilogy
, with Fitz and the Fool set in the Six Duchies, then
The Liveship Traders Trilogy
with Althea Vestrit and others set in Bingtown and partly in the Rain Wilds. Then came
The Tawny Man trilogy
, again following Fitz and the Fool, back in the Six Duchies but also the Out Islands, and then
The Rain Wild Chronicles
set in the Rain Wilds. So, although it's a new series to me, the world and it's history are familiar to me, and I absolutely love it! Really looking forward to reading the fourth and final book in the series,
Blood of Dragons
, and then moving on to the fifth series,
The Fitz and the Fool Trilogy
, with the first book
The Fool's Assassin
.
Best sequel -
Just One Year by Gayle Forman
, an NA romance. I only read the first book in the duology,
Just One Day
, this year, and read the sequel shortly after. It follows what happens to Willem after he leaves Allison/Lulu to get breakfast that morning, and then over the next year as he tries to find her. I completely fell in love with their story in the first book, and I think I might have loved Willem's story a little more, maybe? Just beautiful, I'm a huge fan of Forman now. (Also, he novella that finishes everything off,
Just One Night
, is pretty fantastic too!)
Best series ender - This has got to be
Dreams of Gods and Monsters by Laini Taylor
again. I finished a few series this year, and was let down with the final book in most. There are so many questions I was left with after this book, but it feels like it's set up for a secondary series, rather than just a lowsy ending. Plus it's so beautiful! I just love this series, and I love Laini Taylor!
6. Favorite new author you discovered in 2014?
Most probably
Jennifer L. Armentrout
. I've read the first four book in her
Lux series
, YA urban fantasy/sci-fi all this year, and I have been mostly bowled over by each one. Such intensity and action and danger! Real edge-of-your-seat books! I don't know if you can say an author is a favourite if you've only read one, can you? In which case, there are two other authors I could mention here, but one's had her book mentioned already, and the other author's book is coming up later, so they're still mentioned - and I'm trying not to have too many repetitions!
7. Best book from a genre you don't typically read/was out of your comfort zone?
Again, this is another question where I could mention at least a couple of books, but for the sake of not repeating myself, I'm going with
The Snow Child by Eowyn Ivey
, adult historical fantasy. As I said before, literary fiction isn't really my bag, but this story sounded so magical, and I loved how it was based on an older fairy tale. And it's turned out to be a really beautiful, enchanting read! About an elderly couple, who never had children, who create a snow child who comes to life. Perfect read for the end of the year!
8. Most action-packed/thrilling/unputdownable book of the year?
This would be
Sacrifice by Brigid Kemmerer
, a YA/NA cross over urban fantasy. Although on the whole I was
majorly
disappointed with Sacrifice, there is no denying that it is the most action-packed book of the whole series - a series that has always blown me away with it's action, so that's really saying something. There are some serious "Woah!" moments in this book! I'm just sad it ended like it did.
9. Book You Read In 2014 That You Are Most Likely To Re-Read Next Year?
Oh, I'm unlikely to read too many books I read in 2014 again in 2015. It's too soon after finishing all of these books to read them again. Plus there are lots of other books to discover. I generally let a few years go by before re-reading. However, I loved
The Snow Child by Eowyn Ivey
so much, I might make a winter tradition read. :)
10. Favorite cover of a book you read in 2014?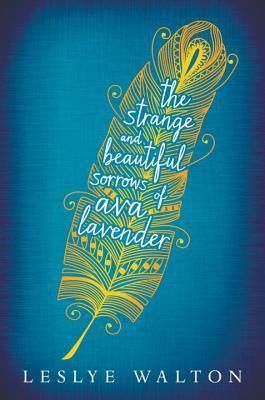 11. Most memorable character of 2014?
Dylan Mint from
When Mr Dog Bites by Brian Conaghan
, a YA/adult contemporary cross over. Dylan has tourrettes and special needs, and has just found out he's going to die. Dylan is such an endearingcharacter, with such a brilliant way of looking at world through his innocence, it's hard not to fall in love with him.
12. Most beautifully written book read in 2014?
Aah, you're making it really hard not to keep talking about the same books! I'm going with
Love & Misadventure by Lang Leav
, a book of poetry about romantic relationships. The poems in this book are so beautifully written! They are so gorgeous, I absolutely adore them. Really looking forward to reading Leav's second book, Lullabies.
13. Most Thought-Provoking/Life-Changing Book of 2014?
Only Ever Yours by Louise O'Neill
. But more on this in a later question.
14. Book you can't believe you waited UNTIL 2014 to finally read?
Thirteen Reasons Why by Jay Asher
, a YA contemporary/issues novel. This book has been out for such a long time! And it's been raved about for god knows how long. But I just never got round to picking it up until this year. So wish I had read it sooner, it's absolutely amazing. The story of Clay, who is delivered a parcel of casette tapes, which are the "suicide note" of Hannah Baker. There are 13 people who led to her committing suicide, and the tapes are being sent to each and every person. Clay is one of those people, but he has no idea why. Such a powerful story, and so incredibly sad as you have both stories running along side each other, and want someone to save Hannah, but know it's already too late, it's already happened. So moving.
15. Favorite Passage/Quote From A Book You Read In 2014?
From adult romance,
Landline by Rainbow Rowell
:
'"How does anyone ever know whether love is enough? It's an idiotic question. Like, if you fall in love, if you're that lucky, who are you to even ask whether it's enough to make you happy?"




"But it happens all the time," she said. "Love isn't always enough."

"When?" Neal demanded. "When is that true?"

All Georgie could think of was the end of Casablanca, and Madonna and Sean Penn. "Just because you love someone," she said, "that doesn't mean your lives will fit together."




"Nobody's lives just fit together," Neal said. "Fitting together is something you work at. It's something you make happen--because you love each other." (p198-199)
16. Shortest & Longest Book You Read In 2014?
Shortest,
My Mummy Says by Justine Smith & Angie Stevens
at 14 pages, children's picture book. Longest,
Hidden City by David Eddings
- 616 page, high fantasy.
17. Book That Shocked You The Most?
Deeper by Robin York
, NA romance/contemporary. For discovering the unconsentual pornography/revenge porn is not against the law. So, so wrong, on so many levels.
18. ONE TRUE PAIRING OF THE YEAR (you will go down with this ship!)
Karou and Akiva from
Dreams of Gods and Monsters by Laini Taylor
. Always and forever.
19. Favorite Non-Romantic Relationship Of The Year
Perry and Roar from
Into the Still Blue by Veronica Rossi
, YA dystopia. Those two are just the best. Even when they're fighting.
20. Favorite Book You Read in 2014 From An Author You've Read Previously
Aaah, I don't know! Too many. Um. Ok, I'm going to go with
Prince of Shadows by Rachel Caine
, YA Romeo and Juliet retelling. From Benvolio's perspective, with a twist! I loved it! So, so good!
21. Best Book You Read In 2014 That You Read Based SOLELY On A Recommendation From Somebody Else/Peer Pressure:
Far From You by Tess Sharpe
YA crime/mystery. It didn't really sound like my thing as I'm not into crime or books to do with drugs, but people I follow on Twitter kept on raving about it to me, so I relented. SO GOOD! And not about drugs, but addiction to medication. About a girl trying to work out who murdered her best friend, who she was in love with.
22. Newest fictional crush from a book you read in 2014?
Oh, I don't know. Maybe Daemon from the Lux series? Perhaps Etienne St. Clair from
Anna and the French Kiss by Stephanie Perkins
?
23. Best 2014 debut you read?
Oooh, Lobsters by Tom Ellen & Lucy Ivison (review coming next year) or
The Best Thing That Never Happened to Me by Laura Tait & Jimmy Rice
. The first a YA romance, the second an adult romance, both with a similar feel: so funny, so sweet!
24. Best Worldbuilding/Most Vivid Setting You Read This Year?
The Snow Child by Eowyn Ivey
. The Alaskan wilderness and environment is described brilliantly, you almost see the woods and brambles, and feel the cold, icy wind.
25. Book That Put A Smile On Your Face/Was The Most FUN To Read?
Lobsters by Tom Ellen & Lucy Ivison.
26. Book That Made You Cry Or Nearly Cry in 2014?
Thirteen Reasons Why by Jay Asher
.
27. Hidden Gem Of The Year?
Breakable by Tammara Webber
, NA romance. Easy from Lucas' point of view, with alternating chapters showing his history. I've not seen people rave about this as much as they did Easy, which I think is a shame. Such an incredible book! Beautiful, and so, so moving!
28. Book That Crushed Your Soul?
I don't even know what this question means. Is this supposed to be a good thing or a bad thing? It sounds like a bad thing? So I'm going to go with
Sex and Violence: A Novel by Carrie Mesrobian
, YA contemporary. Because that poor boy went through so much crap, and it took him such a long time to heal from it all! So sad. About a guy who got beat up for having sex with another guy's ex, and is tormented by the fear and what he saw.
29. Most Unique Book You Read In 2014?
I wasn't as much of a fan of it as other people, but I suppose this would be
Wonder by R.J. Palacio
, MG contemporary. About a boy, Auggie, who has a genetic condition that leaves his face disfugured, and his experiences as he starts middle school after being home schooled.
30. Book That Made You The Most Mad (doesn't necessarily mean you didn't like it)?
Oh, undeniably
Only Ever Yours by Louise O'Neill
, a YA dystopian novel. This book is set in the future where female babies do not survive, and so girls are genetically engineered - to be exactly what men need of them. They are taught to be perfect and beautiful, and that their only purpose is to please men, either as their companions (i.e. wives) or concubines, or if the men decide they don't want them as either, chastities - teachers at the school. This book is unbelievable. It's horrific, the way these girls treat each other, the way men treat them, and their acceptance that this is how life is. It is so wrong. It's got to be one of the scariest books I have ever read, and it made me so god-damned mad! You all have to read this book! You have to!
Your Bookish/Blogging Life:
1. New favorite book blog you discovered in 2014?
This year has been a hard year for me, so I haven't been reading very many blogs at all as I've had other things on my mind. However, I recently discovered
The Theory of Books
, a fairly new book blog ran by 15-year-old Alan. It's pretty good!
2. Favorite review that you wrote in 2014?
My review for T
he Snow Child by Eowyn Ivey
. It's a long review, because there was so much to say about this beautiful book. I think it's my most eloquent, my most in-depth review of the year. I tend to go quite indepth when I review, but I pushed it further with this one, because of the setting. So much to talk about! I really like this review, and I love this book!
3. Best discussion/non-review post you had on your blog?
I've not had many of them this year. I'm going to go with my
A Novel Cover Up
interview with Matt Roeser, the cover designer for The Strange and Beautiful Sorrows of Ava Lavender by Leslye Walton.
4. Best event that you participated in (author signings, festivals, virtual events, memes, etc.)?
LGBT+ April
hosted by
Fighting Dreamer
and
Laura Plus Books
. It was awesome to discover so many great LGBTQ YA novels through the event, and read them/add to my wishlist!
5. Best moment of bookish/blogging life in 2014?
My fifth bloggerversary! I celebrated with a week of blog posts:
A Week Long Celebration
Blogging Milestones
Bloggerversary Giveaway
A Look Back at My Blog Events
A Look at A Novel Cover Up
Discovering the New
Your Feedback
7. Most Popular Post This Year On Your Blog?
I don't know how to tell for the whole year. Blogger jumps from the past month to all time. There's no option to see for the past year.
8. Post You Wished Got A Little More Love?
My review of
Only Ever Yours by Louise O'Neill
, simply because I think it's such an important book! It should be on everyone's radar, and everyone should read it.
9. Best bookish discovery?
Bookbridgr
! A site for book bloggers that makes it easier to request review copies from Headline and Hodder & Stoughton, take part in blog tours, and share your reviews. I love it!
10. Did you complete any reading challenges or goals that you had set for yourself at the beginning of this year?
Yup! I completed the following challenges: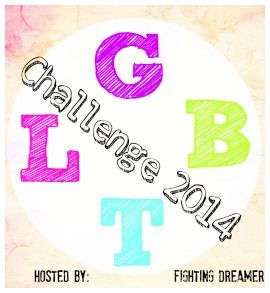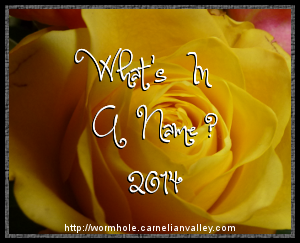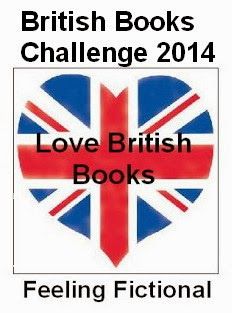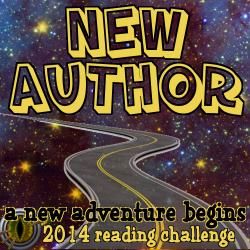 I also took part in the following:
Looking Ahead:
1. One Book You Didn't Get To In 2014 But Will Be Your Number 1 Priority in 2015?
No idea. I don't make certain books priorities. I read what I fancy when I fancy it. So we'll see when January 2015 gets here.
2. Book You Are Most Anticipating For 2015?
I Was Here by Gayle Forman
! She's not let me down yet! :) Oh, and
I'll Give You the Sun by Jandy Nelson
! Really looking forward to that!
3. 2015 Debut You Are Most Anticipating?
The Art of Being Normal by Lisa Williamson
. Sounds like a really awesome LGBTQ YA novel!
4. Series Ending/A Sequel You Are Most Anticipating in 2015?
Hmm. Really looking forward to reading
P.S. I Still Love You by Jenny Han
! I really loved
To All the Boys I've Loved Before
, and I'm so looking forward to reading the sequel! That's the only I can think of that's coming out next year.
There are a few I have on my TBR pile that I'm hoping to read next year;
Opposition by Jennifer L. Armentrout
and
Harder by Robin York
. I'm sure there are a few others I can't think of right now.
5. One Thing You Hope To Accomplish Or Do In Your Reading/Blogging Life In 2015?
Sex in Teen Lit Month II, hopefully! :) It's going to be awesome! Already have some great posts/interviews from/with authors set up, and reviews written. Looking forward to it! :) You can read more at the bottom of
this post
.
6. A 2015 Release You've Already Read & Recommend To Everyone:
The only 2015 release I've read is
Marly's Ghost by David Levithan
. I wouldn't recommend it to everyone, though. Wasn't really my cup of tea. I would recommend it to those who enjoy Dickens' A Christmas Carol, though.