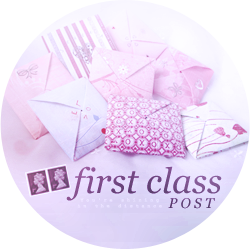 First Class Post - because this post is first class!


Check out Sunday mail memes:
Showcase Sunday on Books, Bisuits and Tea
The Sunday Post on Caffeinated Book Reviewer.
It's been a few weeks since my last First Class Post, but I'm only showing books from this past week rather than all of them.
For Review:
365 Days of Wonder by R. J. Palacio
- I've already started reading this, and it's awesome! I'm loving all the precepts! And it's given me an idea for a project. More on that with my review.
My Heart and Other Black Holes by Jasmine Warga
- Oh my god, this sounds so good! A debut novel for next year, about two teens who plan to commit suicide together. Really looking forward to reading it!
From NetGalley:
I Was Here by Gayle Forman
- Another book that sounds awesome! And it's by Gayle Forman! I've loved all her other YA (though could be NA) novels, so I'm excited to read this one!
Bought:
Love and Misadventure by Leav Lang
- I came across some of Leav Lang's poems on Pinterest, and they were just so beautiful, and really got me. I knew I desperately needed to own one of her poetry books, so I bought this is as soon as I could! I am so looking forward to having some time to sit with this book and really absorb it. It's going to be amazing!
Just One Night by Gayle Forman
- As I was looking on Goodreads for a link to I Was Here, I came across Just One Night. Oooh! An e-novella that finishes this duology off! This makes me happy!
Thank you to RHCP, Hodder & Stoughton, and Simon & Schuster Children's Books via NetGalley for the review copies.