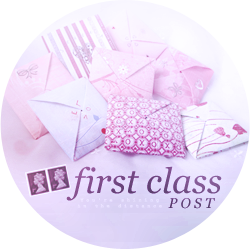 First Class Post - because this post is first class!


Check out Sunday mail memes:
Showcase Sunday on Books, Bisuits and Tea
The Sunday Post on Caffeinated Book Reviewer.
Here's what I received over the past three weeks.
For Review:
Vendetta by Catherine Doyle
(ARC) - A 2015 debut YA novel inspired by Romeo and Juliet and the Mafia. Intrigued by this, but also a little weary. I'm hoping it's more romance-with-a-bad-boy based than graphic violent crime based. Will be saving this to read next year for the 2015 DAC challenge.
Reading Copies:
Reading copies are books I get from publishers via my job as a Children's Bookseller, to read and then write staff reviews for the shop. I also review them on my blog.
Love and Other Unknown Variables by Shannon Lee Alexander
- I requested this book as a reading copy when I saw it in the shop. I'm so intrigued! It sounds so sweet and geeky, and I'm sure it's going to be heartbreaking! Really, really looking forward to reading it!
The Art of Being Normal by Lisa Williamson
(ARC) - This isn't one I was expecting; I think it was given to my Head of Department, and she's passed it on to me as I read a fair amount of LGBTQ YA. Really looking forward to reading this book about a transgender girl, I've seen a few people tweeting about it, so looking forward to giving it a go! This is also a 2015 YA debut, so will also be saving this for next year.
Bought:
Opposition by Jennifer L. Armentrout
- SO excited to read this, th final book in the Lux series. Putting it off for a while though, as I don't want the series to end for me just yet. My review of the previous book is linked below.
City of Dragons by Robin Hobb
- As soon as I finished the last book (review below), I immediately bought this one! I'm reading it at the moment, and I'm loving it! I'll finish it either tonight or tomorrow, so review soon. I am LOVING this series! And happy to be almost done (just one more book after this), so I can read Fool's Assassin, the first book in a brand new trilogy set in this world, once it's out in paperback! :D
Thanks to Chicken House, DFB, and Entangled Teen for the review/reading copies.
-------------------------------------------------
Inspired by Faye of
A Daydreamer's Thoughts
's
Weekly Recap
, here is a recap of my posts over the last week, and anything else I found interesting.
I reviewed four books this past week.
365 Days of Wonder by R.J. Palacio
is a sweet companion novel to Wonder full of brilliant precepts.
Origin by Jennifer L. Armentrout
is the fourth book in the Lux series, and things get really serious in this book. SO good, really looking forward to the final book, Opposition.
Love & Misadventure by Lang Leav
is a beautiful book of poetry that I absolutely adored. Poetry has never moved me so much.
Just One Night by Gayle Forman
is an e-novella that finishes off the Just One Day series, and it's so, so sweet! I absolutely loved it!
Dragon Haven by Robin Hobb
is the second book in the Rain Wild Chronicles, and I loved this one better than the first! I love where this series is going, and I can't get enough of these characters!
My True Love Gave to Me, edited by Stephanie Perkins
is such a sweet Christmas YA anthology! I loved most of the stories in it's pages, and there are some new authors I've discovered that I'd like to try!
The Truth is a Cave in the Black Mountains by Neil Gaiman and Eddie Campbell
is a graphic novelette, and it was brilliant! So much more than I was expecting! Definitely need to read more by Gaiman!