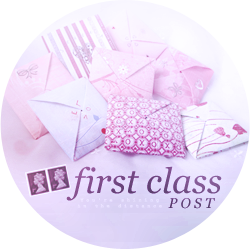 First Class Post - because this post is first class!


Check out Sunday mail memes:
Showcase Sunday on Books, Bisuits and Tea
The Sunday Post on Caffeinated Book Reviewer.
(Sorry about the blurry photo!)
For review:
Archie Greene and the Magician's Secret by D. D. Everest
- This book sounds awesome! Enchanted bookshelves! Sorcerer librarians! BOOKS! I am excited!
Only Ever Yours by Louise O'Neill
- This book sounds awesome! A dystopian novel where the sole purpose of women is to be wives for men. If they are not chosen, they become concubines and live an awful life. Huge focus on body image and perfection. I'm feeling a lot of sexism and stepford-wife-ness coming on. And there may possibly be an LGBTQ aspect? Unless I'm misunderstanding the synopsis. I think this is going to be awesome!
Thank you to Faber and Faber and Quercus for the review copies!
-------------------------------------------------
Inspired by Faye of
A Daydreamer's Thoughts
's
Weekly Highlights
, here is a recap of my posts over the last week, and anything else I found interesting.
On the blog:
June is Mental Health Awareness Month on
Uncorked Thoughts
and
Blog of Erised
. So far this week, I've posted
my intro post
- discussing the books I'll read for the month, and previous books I've reviewed that cover mental health issues - and three reviews.
Amy & Matthew by Cammie McGovern
is a beautiful, beautiful novel, with such a sweet romance between a girl with cerebral palsy and a guy with OCD. It's fantastic!
Breaking Butterflies by M. Anjelais
, a book about the relationship between two people where one is a sociopath, really wasn't for me. Didn't like it at all; bad writing and bad story, in my opinion.
Forgive Me, Leonard Peacock by Matthew Quick
, about a boy who's going to commit suicide, was absolutely incredible! You have GOT to read that book!
Elsewhere:
The Foyles flagship has moved! Check out the article on
The Independent's website on the move
, and this Foyles blog post,
Foyles: Past, Present and Future
. You can also watch
The Guardian's timelapse video
of the move, which is pretty awesome!