Thanks to the people at HarperCollins, you lucky, lucky people have the opportunity to win a copy of What's Left of Me by Kat Zhang! Read on to find out more.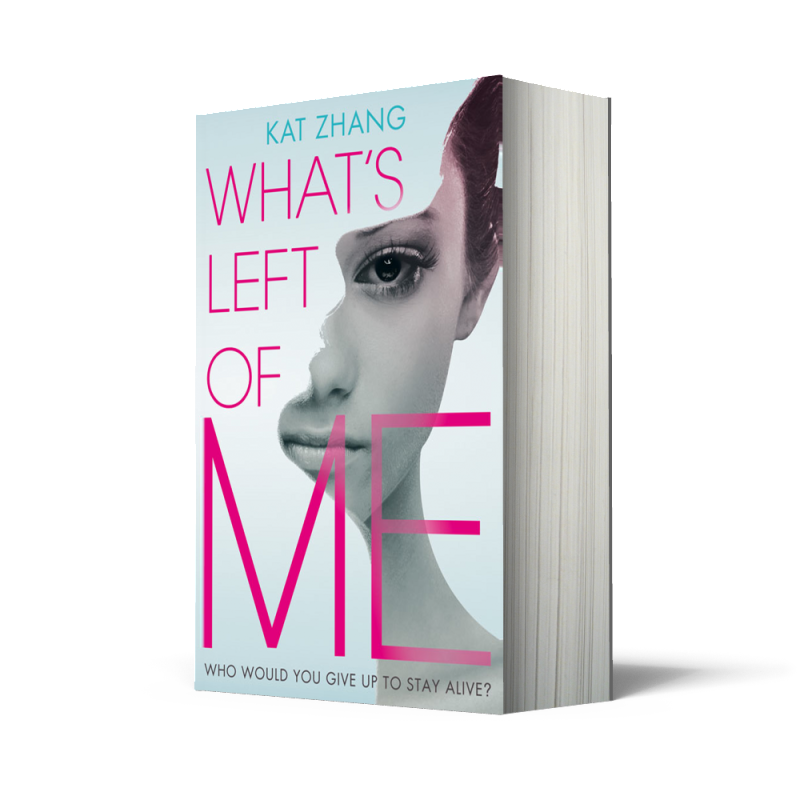 What's Left of Me by Kat Zhang
-
Imagine that you have two minds, sharing one body. You and your other self are closer than twins, better than friends. You have known each other forever.

Then imagine that people like you are hated and feared. That the government want to hunt you down and tear out your second soul, separating you from the person you love most in the world.

Now meet Eva and Addie.

THEY DON'T HAVE TO IMAGINE.

A stunning and original debut from a fresh young talent, What's Left of Me is an intriguing blend of Ishiguro's Never Let Me Go and Pullman's His Dark Materials trilogy. The first in the HYBRID trilogy, this is the emotionally charged story of a girl living in a world where people are born with two personalities inside them. And where those, like our heroines Eva and Addie, who don't resolve into one person by the time they are teenagers, are subject to terrible persecution – and threatened with having one half of their soul torn away...
From the press release.
How awesome does this book sound?! What's Left of me can be bought on Amazon in
paperback
and as a Kindle
eBook
. But three lucky people have the chance to win themselves a copy! Read on for the rules.
Rules/Details:
Enter by filling in the form below.
One entry per person. Multiple entries will be deleted.
Open to UK entrants only.
Three winners.
Contest closes on 17th September 2012 at 11.59pm.
The winners will be chosen via Randomizer.org and will be announced on 18th September 2012.
The winner's contact info will be passed on to my contact, who will send out the prizes.
Please read my Privacy & Contest Policies.
***GIVEAWAY IS NOW CLOSED!***