Here's the news from the past week.
Lots of covers have been released this past week...
First up, Mira Ink have released the cover for Before I Wake by Rachel Vincent, the sixth book in the Soul Screamers series!
How gorgeous is it?! I love it! The synopsis has yet to be released, but the cover by itself... just wow! I CANNOT wait for this book! Before I Wake will be released in July.
Simon & Schuster UK have also released a cover; Michelle Harrison's YA release, Unrest.
Creepy looking, huh? I am so excited to read this book! Unrest will be coming from Simon Pulse UK on 26th April 2012. You can find out more
here
.
The last cover is for Cassandra Clare's City of Lost Souls, the fifth book in the Immortal Instruments series. Mentioned in the Walker newsletter, USA Today published it earlier this month.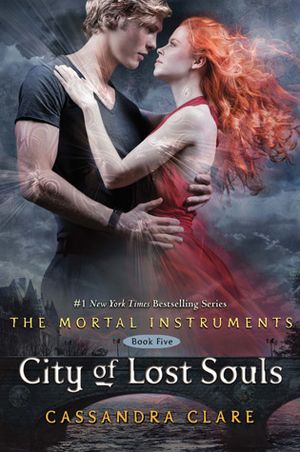 USA Today have also shared a teaser from the book which you can read
here
.
------------------------------------
There is news that Kresley Cole, #1 New York Times Bestselling Author of the adult Immortals After Dark series, is now releaseing a YA series. Princess Diaries, the first book in The Arcana Chronicles, is released this October.
Poison Princess centers on 16-year-old Evangeline "Evie" Greene, a privileged teenager from Louisiana. When an apocalyptic event decimates her hometown, killing everyone she loves, Evie realizes the hallucinations she'd been having for the past year were actually visions of the future — and they're still happening. Fighting for her life and desperate for answers, she must turn to her wrong-side-of-the-bayou classmate: Jack Deveaux. As Jack and Evie race to find the source of her visions, they meet others who have gotten the same call. An ancient prophecy is being played out, and Evie is not the only one with special powers. A group of teens have been chosen to re-enact the ultimate battle between good and evil. But it's not always clear who is on which side...
USA Today has
more
.
-------------------------------------
Some fantastic news from Hodder & Stoughton!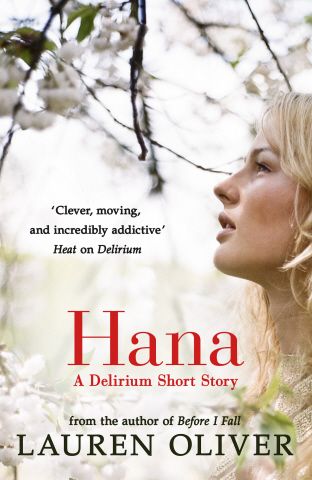 It's less than two weeks until PANDEMONIUM comes out in hardback (woooohoooo!) and in the lead-up we have a VERY SPECIAL COMPETITION for you and the readers of your blog.

We know that lots of you have read and loved Lauren Oliver's short story HANA on ebook, but those of you without access to an e-reader have so far missed out. SO... we are going to print FIVE COPIES ONLY - super, super exclusive bound manuscripts - and are ...offering them to you as competition prizes.
To find out how to enter, head on over to the
Delirium Facebook Page
.
-------------------------------------
Harlequin Tenn released a short story from Julie Kagawa on The Iron Fey website of
Meghan and Ash's Valentine's date night
.
-------------------------------------
Indigo are offering you the chance to
win one of five early proofs of The Gathering Dark by Leigh Bardugo
. And you can also read the first three chapters
here
.
-------------------------------------
Karen Mahoney will be taking part in a webchat on Thursday on the
Fiercebook Facebook Page
. Log in at 4.30pm to ask her a question – you have a few days to think of a really good one!
-------------------------------------
Red House Children's Book Award ceremony took place on Saturday 18th February 2011. Patrick Ness was crowned overall winner with A Monster Calls with Scruffy Bear and the Six White Mice by Chris Wormell and The Brilliant World of Tom Gates by Liz Pichon winning their categories. For more information,
read the press release
.