In My Mailbox
is hosted by Kristi of The Story Siren. Check out her
awesome YA reviews
. All links go to Goodreads.
I was attempting to do a vlog this week, but due to having a lot of books, and feeling nervous, it didn't really work out. So you get it the normal way. As there are so many books this week, I won't be commenting on them all, just the ones I feel it necessary to comment on. Enjoy!
For review:
Tiger's Curse by Colleen Houck
- Hodder & Stoughton
Ultraviolet by R.J. Anderson
- Hodder Children's Books
Came with this really cool cup! You can see the image because of the flash, but it's actually much darker in real life, almost invisible. It's supposed to reveal when the cup heats up :)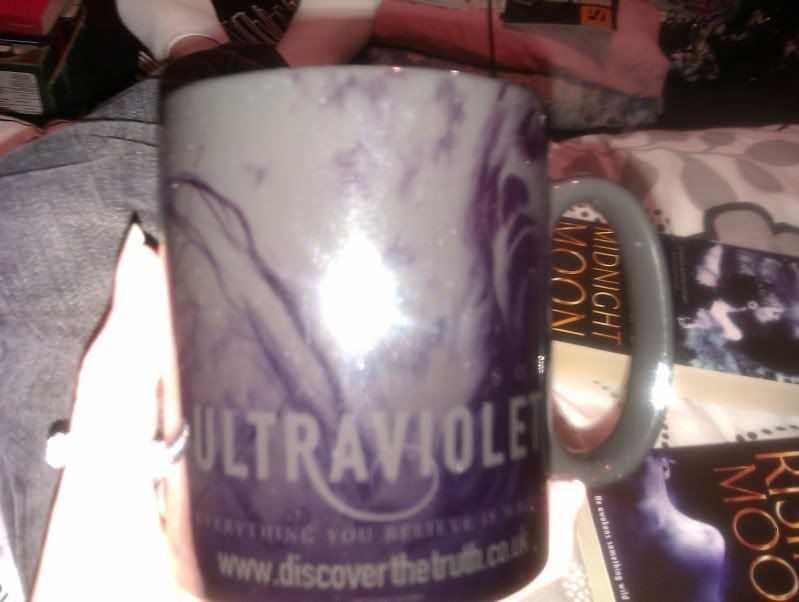 The Iron Daughter by Julie Kagawa
- Mira Ink
City of Fallen Angels by Cassandra Clare
- Walker
Borrowed:
And By the Way... by Denise Deegan
from
Keris Stainton
Lovely author Keris lent me this to read for Death & Bereavement Month because she is extremely lovely!
Bought:
Any Human Heart by William Boyd
Started watching the TV programme we taped around Christmas, and I'm really enjoying it! A mate of mine says the book is really good, so I bought it. May or may not review. If I do... god knows where I'll put it. Probably on Ink and Paper.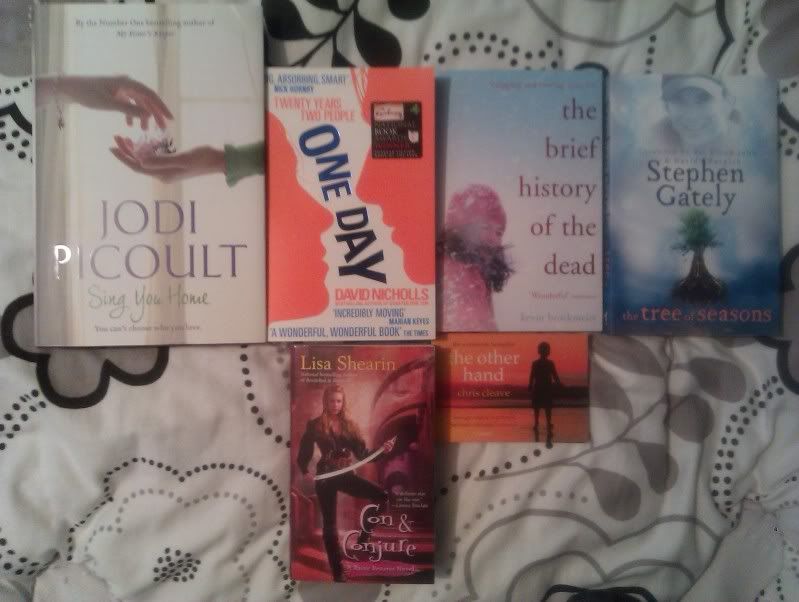 Gift:
Con & Conjure by Lisa Shearin
Received from the author as I named the book. Read my post
here
to see all the photos - signed page, praise page, acknowledgments page. Will be reviewed on Ink and Paper.
Yesterday I finished a week's work experience at Hodder & Stoughton. The next lot of gifted books came from them, because they are awesome. Quite a lot of them aren't the usual type of book you see me review. May or may not review them. If so, they'll probably be on Ink and Paper.
The Other Hand by Chris Reave
- Flipback - Hodder & Stoughton
This book is pretty special. Why? Because it's tiny, uses Bible paper, and reads top to bottom rather than left to right, as you can see in the photo below. Pretty nifty, huh? Pretty handy on the tube/train if you're not of a fan of eReaders!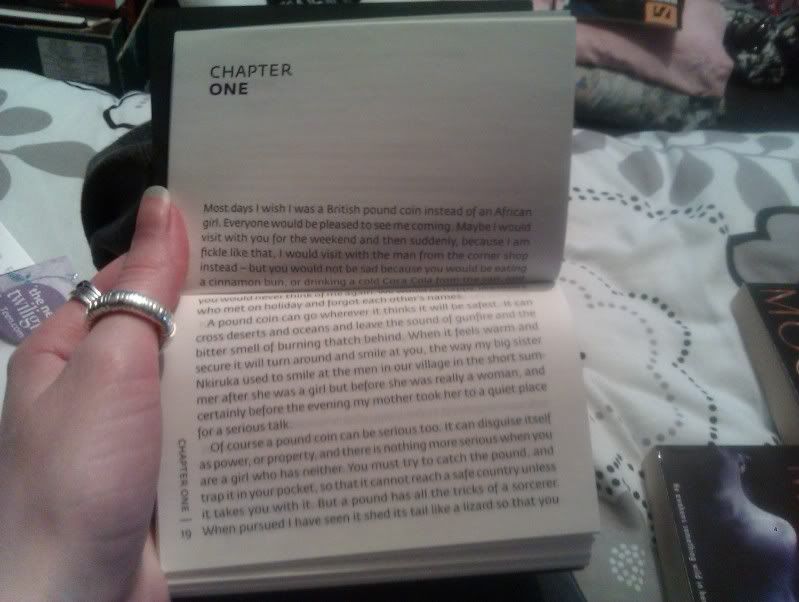 One Day by David Nichols
- Hodder & Stoughton
The Brief History of the Dead by Kevin Brockmeier
- Hodder & Stoughton
The Tree of Seasons by Stephen Gately
- Hodder & Stoughton
Sing You Home by Jodie Picoult
- Hodder & Stoughton
This one is actually a gift for my Mum from the publishers, because I said she was a big fan. How cool are they?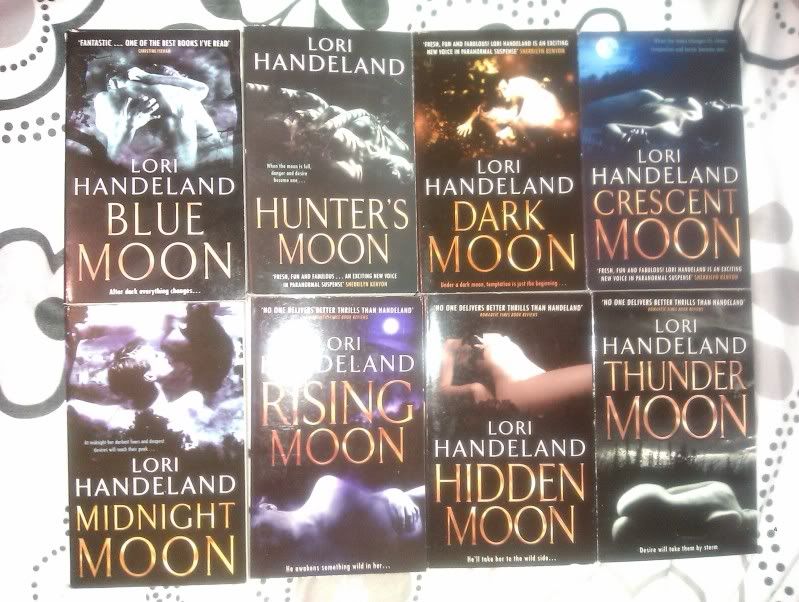 Won:
The following books come from Carolyn at
Book Chick City
. Last year I won the August Prize Pack for Carolyn's Speculative Fiction Reading Challenge, and they arrived today! :) All books are by Lori Handeland. I have only read the blurb of the first book so as not to spoil myself, and it looks like they're paranormal romances. That, along with the covers, makes me think there will be a lot of "adult" scenes. I'm not a huge fan of too many adult scenes, I'm more interested in the story, so I'm a little worried, but I'll give them a go. Has anyone else read these books. Are they chock full of adult scenes? These will be reviewed on Ink and Paper.
Blue Moon
Hunter's Moon
Dark Moon
Crescent Moon
Midnight Moon
Rising Moon
Hidden Moon
Thunder Moon
So a MASSIVE amount of books this week! It's awesome, but I'm feeling overwhelmed! Lol.