In My Mailbox
is hosted by Kristi of The Story Siren. Check out her
awesome YA reviews
. All links go to Goodreads.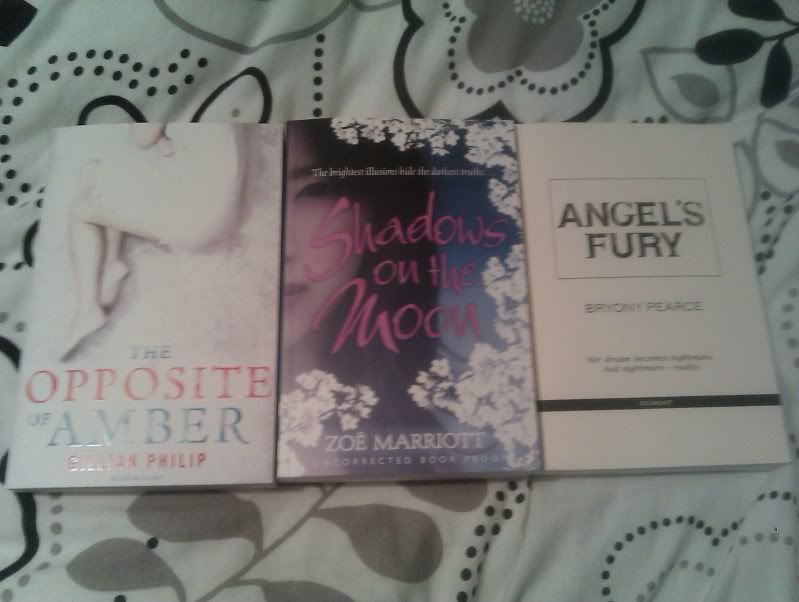 For review:
The Opposite of Amber by Gillian Philip
- Bloomsbury
I'll be taking part in a blog tour for this book. It sounds really good, I'm really intrigued, but worried that it's not going to be a particularly happy book.
Shadows on the Moon by Zoe Marriot
- Walker
This book sounds really good, and as Vivienne of
Serendipity
is a huge fan of the author, I thought I'd give it a go
Angel's Fury by Bryony Pearce
- Egmont
Surprise book, but it sounds really good! Has got quite a bit going on, I'm really looking forward to it! And one for the 2011 Debut Author Challenge.
ETA: I saw it on
Jenny's IMM
, so I checked my ARC, and my copy is signed too! Whoop! :)
I'm a happy chappy :)