This week's news!
Here's the beautiful new UK cover for My Soul to Steal by Rachel Vincent.
It's not on Amazon yet, so no link to pre-order, but gorgeous or what? (Sorry, I can't make it any bigger, it pixelates) I absolutely LOVE the UK covers! So beautiful!
---------------------------------------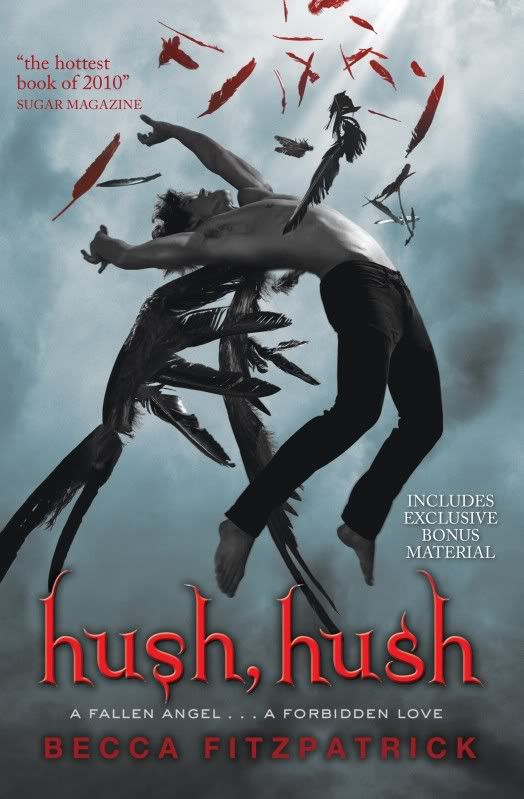 I'm a little late to announce this (sorry!), but some of you may not have heard yet. Over on
FallenArchangel.com
, Becca Fitzpatrick has announced the title of the third Hush, Hush novel! She said:
"I always thought the title of the third book would be loud— something a crescendo would build up to. And it made sense; the storyline of the third book is daring and twisty and oh so romantic. Which is why I was surprised to find, in the end, the title I chose isn't flashy or loud or culminating. Instead, it's a haunting word, quietly powerful, filled with mystery and beauty. A word that means to put doubt, fear and anxiety to rest. A word that is synonymous with stillness, secrecy and all that is forgotten."
And the title of the book is....
SILENCE
You have no idea how excited I am! Head on over to the site to read the rest of Becca's announcement. The cover for Silence will be revealed in May, so keep an eye out!
---------------------------------------
Thanks to the wonderful people are Walker, there is now an
Undercover Reads
blog, where each month they will feature the YA book they're publishing that month, and even though they're often in different genres, the books are all page turning and utterly engaging. The blog will include posts about their latest books, and extra content like trailers (check out their
youtube channel
), character playlists, and other behind the scenes things too. Some authors you might have heard of before and others are debut authors, like Peter Cocks.
Speaking of Peter Cocks, I have some goodies for his novel, Long Reach, to share with. Don't know the book? Here's the blurb: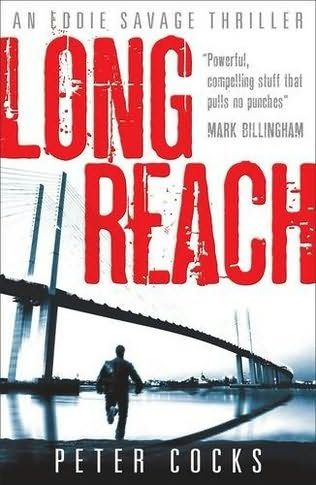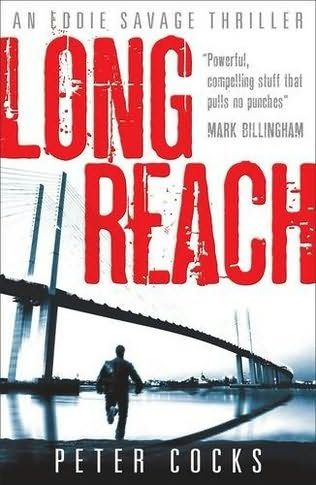 Long Reach by Peter Cocks
- released 3rd Jan 2011 - click the image to buy a copy.
Seventeen-year-old Eddie Savage is shocked to learn that the body of his brother, Steve, has just been washed up in the Thames. But he soon discovers something even more disturbing: that Steve had actually been working undercover for the police – and was probably murdered in the line of duty. Determined to avenge his brother's death, Eddie relinquishes his old life and identity to take up where Steve left off, throwing himself headlong into his first mission – to infiltrate a tough south London gang. But as he becomes caught up in the world of crime, Eddie begins to question where his loyalties lie. Then he makes a terrible discovery...
From Amazon UK
Sounds brilliant, huh? And now here's the book trailer.
If that wasn't enough to whet your appetite, Walker is kind enough to let you take a look at the
first chapter
. Get reading!
---------------------------------------
Although this is a YA book blog, I thought I would let you know about some children's books I've been emailed about.
Spell Sisters by Amber Castle
Simon & Schuster Children's Books today announced a new deal for a young fiction adventure series inspired by Arthurian legend.

S&S acquired world rights in eight books which are being written by a very successful children's author under the pseudonym Amber Castle, and will feature black and white illustrations throughout. Spell Sisters will launch with four books in March 2012, followed by one further title every four months.

Spell Sisters, aimed at girls aged 7-9, is a magical adventure series based on the Arthurian legend. The stories follow a young Guinevere as she embarks on a quest to protect the enchanted island of Avalon from the evil sorceress Morgana la Fey.


Ellie May series by Marianne Levy
Egmont Press announced today the acquisition of two books about Ellie May, the most famous little girl in the world.

Egmont Press secured World rights for two books by debut author Marianne Levy. The first book, Ellie May Would Like To Be Taken Seriously For A Change is scheduled to publish in April 2012 with the second title following in August 2012. Both books are aimed for girls aged 7-10.

Ellie May has been nominated for a SAUSAGE award (Giggle magazine's Seriously and Unbelievably Stunningly Amazingest Girl Ever!) and she's determined to beat her rival, Cassie Craven. Cassie's been saving the dolphins – but Ellie May doesn't really know how to do much beyond shopping and signing autographs. What can she do to make people take her seriously for a change?

---------------------------------------
Books to check out: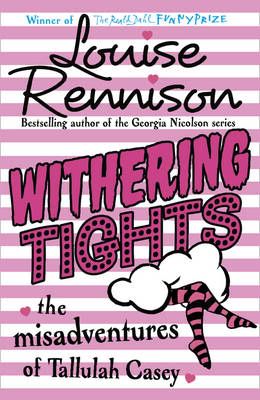 Withering Tights by Louise Rennison
- released 3rd Feb 2011 - click the image to buy your copy.
Winner of the Roald Dahl Funny Prize 2010!

The misadventures of Tallulah Casey…
Hilarious new series from Queen of Teen – laugh your tights off at the (VERY) amateur dramatic antics of Talullah and her bonkers mates. Boys, snogging and bad acting guaranteed!

Picture the scene: Dother Hall performing arts college somewhere Up North, surrounded by rolling dales, bearded cheesemaking villagers (male and female) and wildlife of the squirrely-type.
On the whole, it's not quite the showbiz experience Tallulah was expecting… but once her mates turn up and they start their 'FAME! I'm gonna liiiiive foreeeeeever, I'm gonna fill my tiiiiights' summer course things are bound to perk up. Especially when the boys arrive. (When DO the boys arrive?) Six weeks of parent-free freedom. BOY freedom. Freedom of expression… cos it's the THEATRE dahling, theatre!!
From Amazon UK